Work boots are designed to last a long time, but there comes a time that they do need to be replaced. There are many factors why boots last as long as they do and we will cover just how you can make them last longer in another Blog later...stay tuned for that post.
The 4 signs it's time replace your footwear are actually simple to recognize if your paying attention to your boots, feet and yes, even your body.
Comfort           
Although your boots may look like they are in good condition, the insoles and outer soles may already be breaking down. This will cause your feet to feel tired and sore. It may also cause your legs, back and neck to feel the pressure from your feet.  People who wear CSA boots often wear them for 10 hours a day, so make sure your comfortable in your work boots.
Treads are Damaged  
If you see the treads on the bottom of your work boots are flat, missing treads, cracked or even separating from the upper boot, it is time to replace them.  You will have less traction and can slip and fall. Think of your truck tires...would you be driving around in bald damaged tires? Probably not.
Worn Out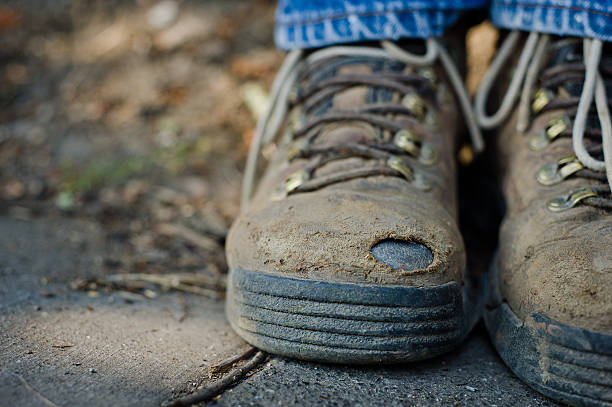 Due to constant wear of your boots they will eventually wear out. The visual signs could be the steel toe, shank or midsole exposed. These signs could cause you injury if not replaced.
Leaking   
Are your feet getting wet? Your boots could be cracked, cut or have holes in them. If your exposed to chemicals or work in a wet environment, this could be a major safety concern and they should be replaced as soon as possible. 
If your feeling or seeing any of these signs, it's time to stop in to one of our stores and speak to one of our experts. We are here to help make sure you are in the right boot for you!